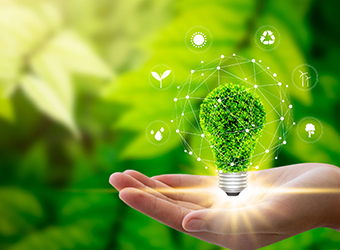 Sustainability
Sustainability is one of the core principles on which our entire business process is built. From sourcing to packaging, we follow sustainable practises every step of the way. It is because we believe that our success is not just in the profit margins, but also in what we return to the environment and the people who work with us.
We also aim to raise awareness about sustainable cotton products, so the mills, manufacturers and brands that partner with us also use organic cotton. This way, we can soon make organic cotton a mainstream choice across all segments. By increasing use of sustainable cottons, we help the cotton farms, their farming ecosystem and their communities.
At Precot, we follow sustainable practices in three major areas – Sourcing (Raw Material), use of green energy and eco-friendly waste management system.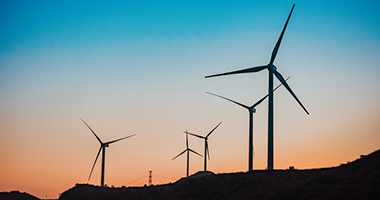 Green Energy
At Precot, we aim to make the optimum use of green energy to power all our manufacturing units and dyeing units. Currently, we use up to 12.25 MW of energy produced from our 17 wind mills. Plus, we use about 7.5 MW of energy produced from natural gas.
We also look for ways to conserve energy. The dyeing plants have heat recovery systems. These systems collect hot water from the dye bath. This hot water is re-circulated in boilers and dyeing machines. It helps reduce the amount of energy needed to heat water. We use compressors, energy-efficient motors in ring frames and humidification plants to reduce energy usage.